Malnutrition & Anaemia – A Global Concern
United Nation's Sustainable Development Goal (2.2) envisages to end all forms of malnutrition, including achieving by 2025, the internationally agreed targets on stunting & wasting in children under 5 years of age and address the nutritional needs of adolescent girls, pregnant and lactating women and older person.
India suffers with one of the serious issues of child malnutrition in present time. Although the country has witnessed significant progress in its battle against child malnutrition over the past decades, the progress has been quite uneven. Nearly every third child in India is undernourished. The prevalence of Anaemia amongst children, adolescent girls and women is equally worrisome. More than half of women of India in age group of 15-49 years suffer from Iron deficiency Anaemia, which is mainly due to inadequate nutrient diet.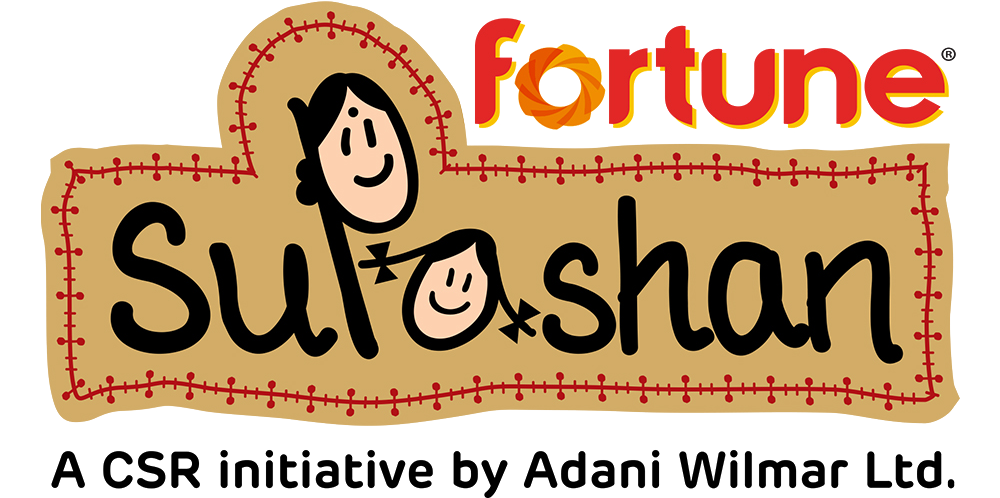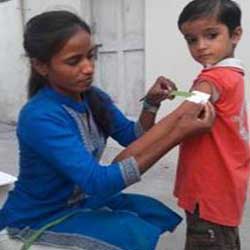 SuPoshan - Initiative By Adani Wilmar Limited For Creating A Well-Nourished India
For any country to be 'Healthy', the primary objective which needs to be looked into, is Nutrition which people get through various foods available in the country. At Adani Wilmar Limited (AWL), we have decided that by keeping a larger objective in mind i.e. 'For a Healthy Growing Nation', we look forward to touching life of every Indian and enabling to live life fully, thereby making India stronger, healthier and more productive. AWL has associated with Adani Foundation, the CSR arm of Adani Group in the quest against malnutrition and anaemia among the target groups which include children from 0-5 years age group, adolescent girls and women in reproductive age at various locations in the country as a part of 'Corporate Social Responsibility' initiatives.
---
Sangini – Health Buddy / A Change Agent
Suposhan identifies and nurtures capacity of Sanginis – a village health volunteers that play a pivotal role in spreading awareness and promoting behaviour change at family and community. Sangini is a woman from the village, trained under the 'SuPoshan' project. They work in tandem with existing government health functionaries at village level for realising benefits of exiting government schemes, particularly 'Integrated Child development Scheme' (ICDS) and services of Health and Family Welfare. Through Sanginis, the project takes curative and preventives actions, including awareness generation.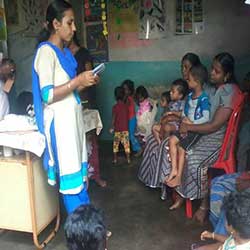 SuPoshan Journey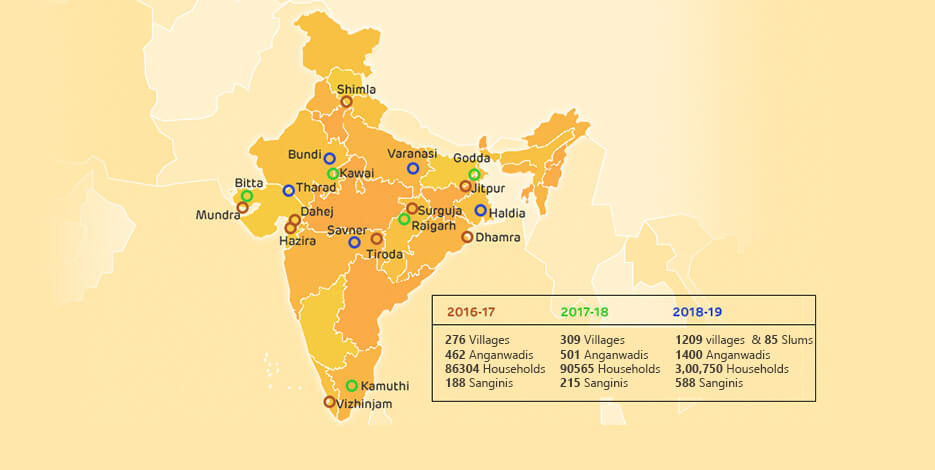 SuPoshan Objectives
Reduction in occurrence of Malnutrition among children
Reduction in malnutrition and anaemia among adolescent girls & and women in reproductive age group
Create a pool of resources at Village level
Support efforts in reducing Infant Mortality Rate (IMR) & Maternal Mortality Rate (MMR)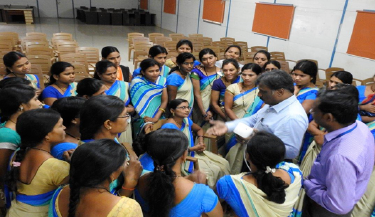 Selecting and empowering Sanginis – a village level resource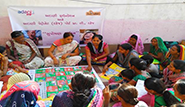 Putting together & Use Information, Education & Communication (IEC) material for Malnutrition and Anaemia for behavioral change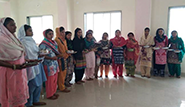 Curative and Preventive activities with & for Target Groups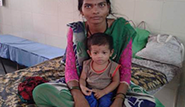 Making the Government Schemes acknowledged, accessible and accepted
Reach Of SuPoshan
The project has successfully touched around 15 lakh population which includes 1,17,000 children from 0-5 years age group, over 1,16,000 adolescent girls and more than 2,53,000 women in reproductive age
Since inception in May, 2016 the project has spread across 1209 villages and 94 slums
There are over 588 Sanginis covering 500 Anganwadis and 3, 00,000 households
In 2018, SuPoshan made its largest expansion by signing a MOU with Government of Gujarat, and thereby adding the entire Narmada district (an aspirational district).
Achievements Till Now
The project has achieved significant targets since its inception in 2016. Till now, 5585 children have moved from SAM to MAM category and 13779 children from MAM to Healthy category
There have been 1, 90,000 HB screening test successfully conducted so far.
Interventions done by Sanginis such as Focus Group Discussions (61143), Family Counseling (110218), Village Level Events (4035) have given an edge and added a much required boost to the project
A Glimpse Of SuPoshan Project