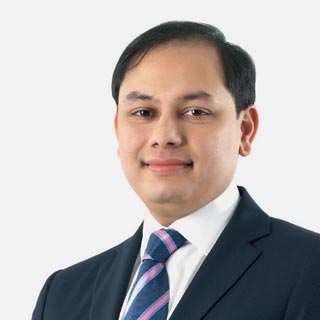 Pranav Adani
Managing Director
Since its inception in 1999, Adani Wilmar Limited (AWL) has undertaken path breaking changes in the unorganised food products and agri sectors in India. Adani group has been a pioneer and leader in all its area of operations and AWL has maintained the trend. It has consistently strove for excellence, with the flagship brand Fortune cooking oils becoming the number one edible oil brand in India within twenty months of launch, a position it has retained ever since.
Today as India sprints ahead, there is growth in multiple sectors, each requiring infrastructure development to sustain the growth. This holds true for the agriculture sector as well. With over a billion lives to sustain, food security is of paramount importance to the nation. We at Adani Wilmar are committed to playing a significant role in this regard. The company has developed integrated processing infrastructure at several strategic locations across the country both at ports & seed producing hinterlands and combined with a seamless supply chain management, it is able to pass on the cost advantage of most optimally produced offerings to its invaluable consumers
India as a nation has a large number of young people, nurturing a huge workforce. Traditionally we have been an agrarian society and there is immense potential for us to modernise the agricultural sector and be counted among the leading agrarian economies of the world. At Adani Wilmar we remain committed to make this a reality.
Adani Wilmar is leading the way with quality agri products which are trendsetters and lifestyle definers in the ever changing socio-economic scenario. We have carved a niche for ourselves in the Indian society as manufacturers of world class healthy food products. Encouraged by the warmth and loyalty of our patrons, we would be expanding our portfolio in the near future, bringing varied food products into our fold. We look forward to touching the life of every Indian and enabling everyone to live life fully, thereby making India stronger, healthier and more productive.
Download high resolution image