About Wilmar
Adani Wilmar Limited (AWL) is a joint venture incorporated in January 1999 between Adani Group- the leaders in private infrastructure and Wilmar International Limited - Singapore, Asia's leading Agri business group. It is one of the fastest growing food FMCG companies in India.
Today, AWL owns 22 units that cumulatively translate to a refining capacity of over 16800 tonnes per day, seed crushing capacity of 8800 tonnes per day.
The company has the largest range of edible oils spanning across the categories of Soya, Sun, Mustard, Rice bran, Groundnut, Cottonseed and the company has extended its basket of offering with the introduction of functional oils Xpert ProSugar Conscious & Xpert ProImmunity Oils which helps in managing the blood sugar levels and boosting immunity respectively. Besides edible oils, AWL has also forayed into packed Basmati Rice, Pulses, Soya Chunks, Besan, Fortune Chakki Fresh Atta, ready to cook superfood Khichdi and Sugar. It also launched Soya Chunkies, a healthy snack which is easy to cook and serves as powerhouse of protein. To cater to the regional preferences, we launched four variants to our existing rice category. Our consumers now have the options of Sona Masuri Regular, Sona Masuri Supreme, Wada Kollam, Banskanthi Rice, Govinda Bhog, Miniket and Gujarat Jeerasar to choose from. Similarly, as a logical extension to our successful launch of Fortune Chakki Fresh Atta, we introduced products like Maida, Sooji and Rawa, further strengthening our food portfolio. Moving out of the kitchen and into the personal and skin care category, we launched our first product – Alife Soap and recently added Handwash & Hand Sanitizer to the personal care product basket. The product portfolio of Adani Wilmar spans under various brands such as - Fortune, King's, Bullet, Raag, Avsar, Pilaf, Jubilee, Fryola, Alpha, Alife and Aadhar.
AWL has the largest distribution network among all branded edible oil players in India, with 85 stock points, 5000 distributors and *10% Retail Penetration which spans across approx. 1.5 Million outlets all over India. Fortune is one of the most prestigious, consumer trusted and well marketed brands of the Adani Wilmar Group and became the market leader in its segment within 2 years of its launch in India.
Adani Wilmar Limited also caters to institutional demand through its industry essential range which includes bulk packs of consumer essentials as well as Lauric & Bakery fats, Castor Oil derivatives, Oleo chemicals and Soya value added products. A state-of-the-art Oleo chemical plant at Mundra gives an unmatched output of 400 TPD and it is one of the largest single location facilities in India. The extensive array of products includes fatty acids, stearic acids, soap noodles and refined glycerin. The company also has a combined processing capacity of 1200 MT of castor seeds per day with solvent and refining units. The castor oil manufacturing facilities are equipped with cutting-edge technology to manufacture different grades of castor oil such as cold pressed, pharma grade and low moisture oil.
Following the success in India, Adani Wilmar has introduced branded Edible oil to Middle-East and is now exporting its products including Lecithin, Castor & Soya value added products to more than 19 countries in the Middle-East, South East Asia & East Africa including Singapore, Australia & New Zealand.
AWL has associated with Adani Foundation, the CSR arm of Adani Group in the quest against malnutrition and anaemia among communities living in remote areas of the country as a part of Corporate Social Responsibility initiatives.
The Fortune SuPoshan project has adopted a life cycle approach with a strong component on Community based management and focussing on children of 0-5 years age group, adolescent girls as well as reproductive age women in general. SuPoshan Sangini, a village health volunteer plays a pivotal role in spreading awareness and promoting behaviour change at community and family level.
The brand commands the loyalty and confidence of more than 100 million households and this success is evident in the recognition and awards that have been bestowed upon it:
AWARDS & RECOGNITION
2021 : In 4th Consecutive Year, Adani Wilmar is certified as the Great Place To Work (Apr 2021 – Mar 2022)
2021 : Adani Wilmar's Mundra Plant conferred "Award Trophy for Outstanding Performance in Food Safety" by Confederation of Indian Industry (CII)
2020 : Fortune recognized among Top 100 Most Trusted Brands 2020
2020 : Gujarat Innovation Leadership Award presented to Adani Wilmar Limited
2020 : Adani Wilmar Limited has been declared as a Great Place (Mar 2020 – Feb 2021) Great Place to Work Institute
2019 : Dainik Jagran CSR Awards 2019
2019 : Globoil Megastar of the year Award
2019 : Manufacturing excellence achievement using Lean Six Sigma
2019 : Second Highest Processors of Castor Seed Oilcake – Castor
2019 : Highest Exporters of Rapeseed Extraction – Mustard Award
2019 : Highest Exporters of Castor Seed Extractions – Castor
2019 : Adani Wilmar as "Best Workplace in Manufacturing – 2019"
2019 : Adani Wilmar Certified as "Great Place to Work" Company: Feb 2019 to Jan 2020
2019 : Food Fortification Champion to Adani Wilmar
2019 : Gold Award, QCFI Vadodara Silo Section
2019 : Silver Medal, International Research Institute for Manufacturing
2019 : GOLD AWARD GROW CARE INDIA GCI ENVIRONMENT AWARDS 2019 - Vidisha
2019 : POLLUTION CONTROL BOARD Best Environmental Practices and Participants Award - Mantralyam Plant
2019 : Platinum Award, Grow care – India
2019 : Silver award, QCFI- Durgapur Chapter
2019 : Third prize, Indorama agrochemical Pvt. Ltd
The journey so far in itself has been inspirational. The firm is poised to steer its vision into becoming a global leader in the integrated agri-business. This target seems to be a certain possibility considering the scale of ambition, speed of execution and quality of operation within the Adani Wilmar.
Read more
Vision
To be the globally admired leader in Integrated agri-business with a deep commitment to nation building.
We shall be known for our scale of ambition, speed of execution and quality of operation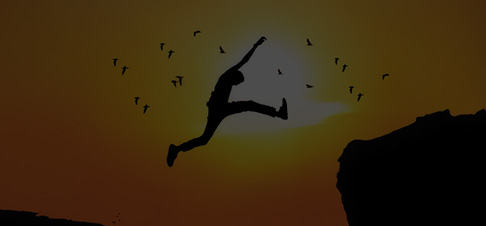 Courage
We shall embrace new ideas and businesses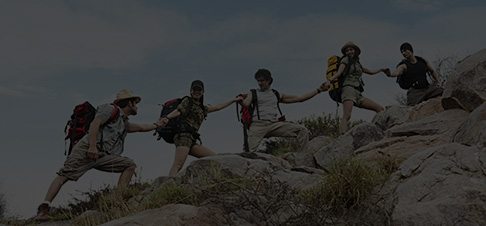 Trust
We shall believe in our employees and other stakeholders.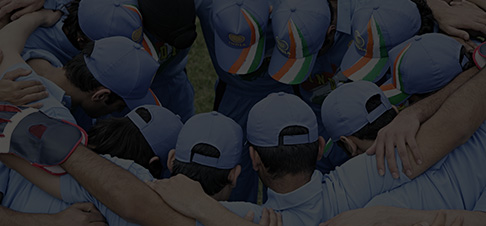 Commitment
We shall stand by our promises and adhere to high standards of business.